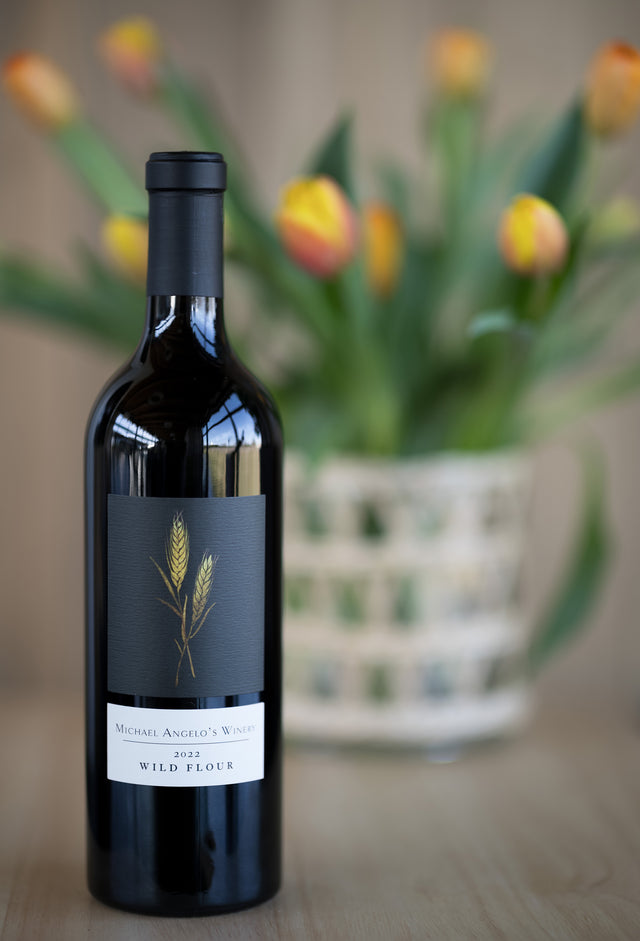 2022 Wildflour Cabernet Sauvignon
The 2022 Wildflour Cabernet Sauvignon is a fruit-forward wine with aromas of dark cherry jam, currants, and figs. Full-bodied with layers of violets and soft clove wrapped by velvety tannins with a long, fruity finish.

Wildflour is a playful nod to our experience as bakers. Flour and water built the backdrop to our winery, and our love for handcrafted, artisanal provisions made from pure, simple ingredients is at the root of who we are as a bakery. 
Produced and bottled by Michael Angelo's Winery.

Ship anywhere in Ohio!
Out-of-state shipping is unavailable. Must be 21 years of age or older to order. It is required by law that all wine deliveries require a signature by a person at least 21 years of age upon delivery. Wine can be delivered to a workplace to guarantee a signature.