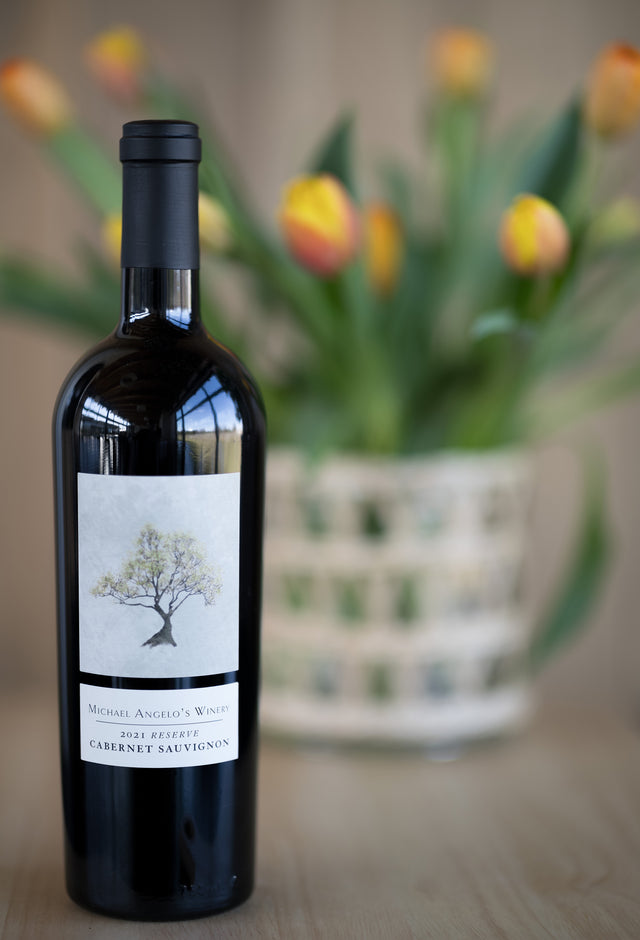 2021 Reserve Cabernet Sauvignon
The 2021 Reserve Cabernet Sauvignon has opulent aromas of dark cherry and currant with hints of black fig and cassis. The Reserve's extended aging in French oak barrels offers a rich mouthfeel framed by oak tannins with excellent length and complexity.

Produced and bottled by Michael Angelo's Winery.

Ship anywhere in Ohio!
Out-of-state shipping is unavailable. Must be 21 years of age or older to order. It is required by law that all wine deliveries require a signature by a person at least 21 years of age upon delivery. Wine can be delivered to a workplace to guarantee a signature.