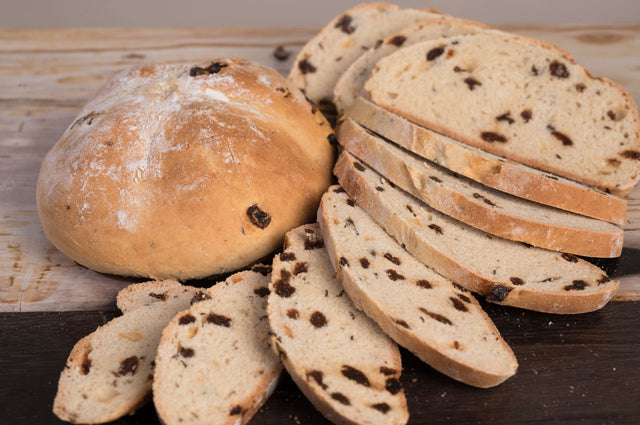 Irish Soda Bread - Bakery Pick Up
Made with buttermilk, raisins, and caraway seeds. This bread melts in your mouth with a scone-like texture.
The Bakery is closed on Sundays. Bread pickup is only available Monday through Saturday. All orders needed for a Sunday must be picked up on Saturday.

This order is for Pickup Only. For nationwide shipping, click here: Irish Soda Bread Up - Shipping