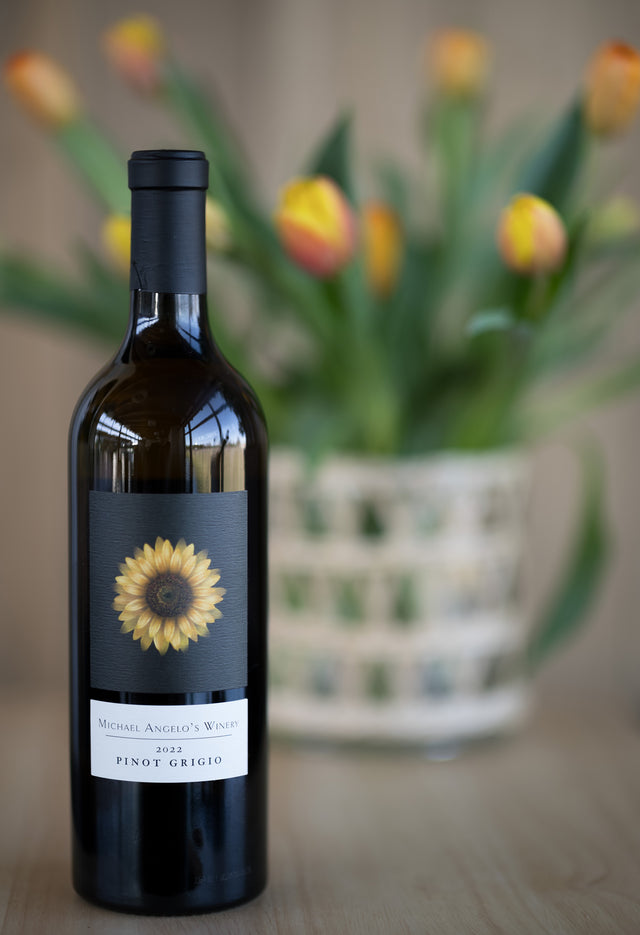 This 2022 Pinot Grigio has aromas of pear and grapefruit with nuances of melon and mint. Crisp acidity and opulent ripe fruit flavors offer a well-rounded mouthfeel with a persistent finish.

Produced and bottled by Michael Angelo's Winery.

Ship anywhere in Ohio!
Out-of-state shipping is unavailable. Must be 21 years of age or older to order. It is required by law that all wine deliveries require a signature by a person at least 21 years of age upon delivery. Wine can be delivered to a workplace to guarantee a signature.