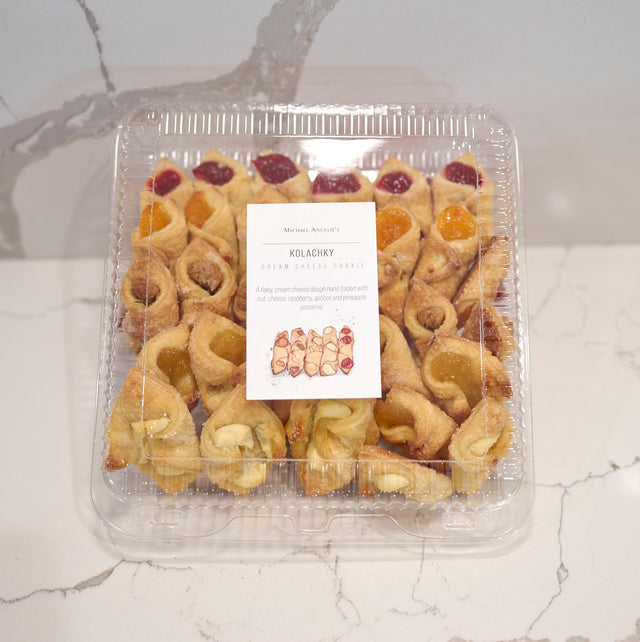 Online Kolachky Order - Bakery Pick Up
A flaky cream cheese dough hand-folded with raspberry, apricot, nut, cheese, and pineapple. 
The Bakery is closed on Sundays. Pie pick-up is only available Monday through Saturday. All pies needed for a Sunday must be picked up on Saturday.

LAST PICK UP TIME ON 11/24 AND 12/24 IS 1:00 PM
This order is for pickup at the bakery in Broadview Heights only. The bakery is located at 8035 Broadview Road, Broadview Heights, OH, 44147. 
Orders for Thanksgiving pick up at our winery location can be made here: Kolachky Tray - Winery Thanksgiving Pick Up.