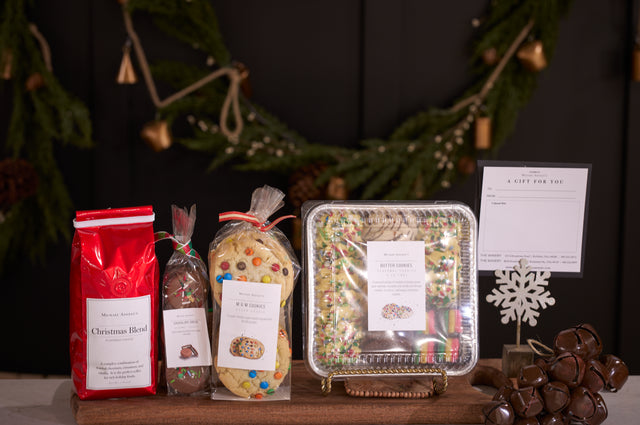 A 1lb tray of our Christmas butter cookies,  a 6-pack chocolate-covered Oreos, a 6-pack of one of our signature cookies, and a 1 lb bag of coffee from our Christmas Collection.

Shipping Information
We ship to the Continental U.S. via UPS
Standard Shipping - UPS Ground, see map below for estimated delivery times
Express Shipping - UPS 2-Day Shipping
If your shipping destination lands in the green, maroon, or orange zones, we strongly recommend upgrading to Express Shipping. We cannot guarantee freshness upon delivery past 2-day shipping
Gift boxes are shipped Monday - Friday
Estimated Shipping Times*
*These are estimated times only. Final shipping times depend on UPS operations. Michael Angelo's has no control over arrival times once UPS picks up packages.