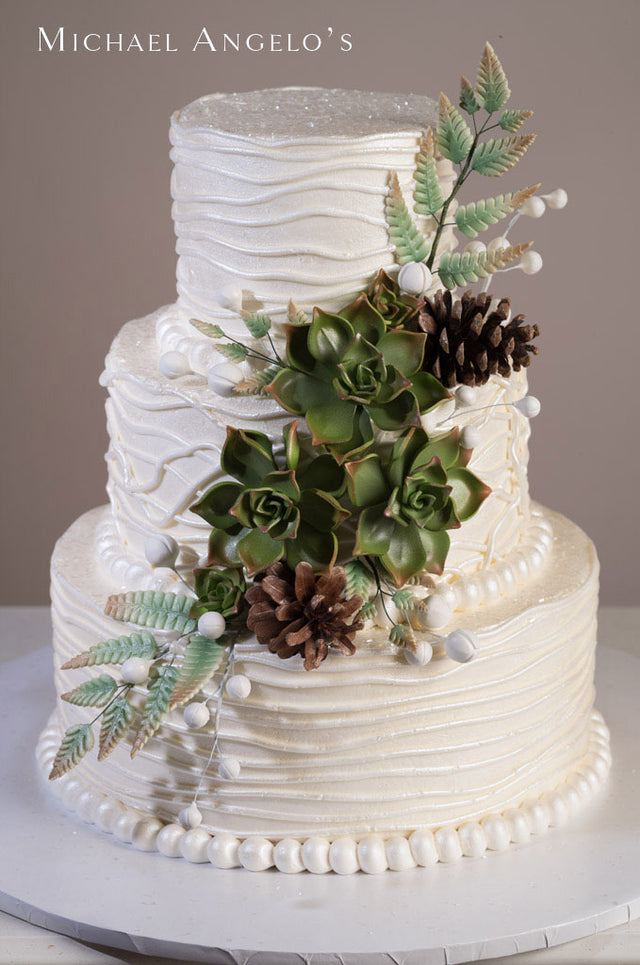 Fern & Succulents #23Holiday
Description 
This three tier round is iced in fondant and then extra fondant is rolled to give it a rustic wavy look. It is then accented with beautiful ferns, succulents and pine cones that were brought in.
Sizes and pricing
110-120 Guests  14"x10"x6" (shown in photo)
Extras:
Rolled Fondant $10-$20 Per Tier
Flowers (brought in) $35 for flower placement
Other Sizes Available:
75-90 Guests  12"x9"x6" Round  $455
160-170 Guests  16"x12"x8" Round  $755
Flavors
Cake flavors are yellow, white, chocolate, marble, and red velvet.  Our most popular specialty fillings are strawberry cassata, chocolate mousse, raspberry mousse and lemon mousse.  Cream cheese is also a great filling for our red velvet cake.