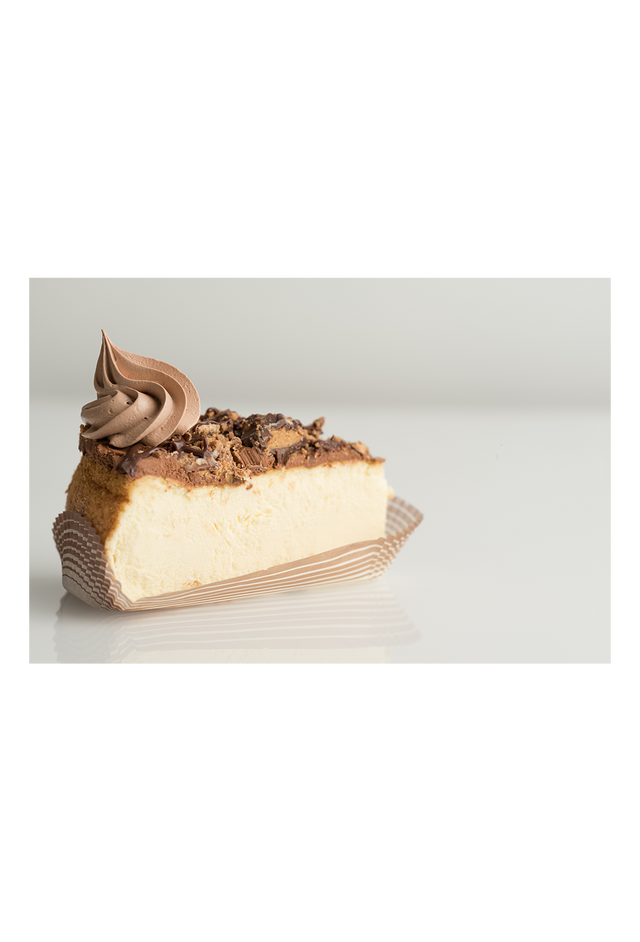 Online Cheesecake Order - Peanut Butter
White New York Style Cheesecake topped crushed peanut butter cups and ganache drizzle.
8" Round - Serves 8 | $38
10" Round - Serves 12 | $55
All cheesecake orders need at least 1 business day to be completed. Any orders requested in a quicker time-frame that cannot be accommodated will be canceled and the payment refunded.
Once we review your order,  you will receive a fulfillment email and your cheesecake will be ready at your specified date and time.  If we have questions we will contact you.  Any unaccepted orders will be canceled and the payment refunded. 
The Bakery is closed on Sundays. Cheesecake pickup is only available Monday through Saturday. All cakes needed for a Sunday must be picked up on Saturday.

This order is for Pickup Only.  Our Shopping Cart requires you to put your shipping information in, but we will not be shipping these items.