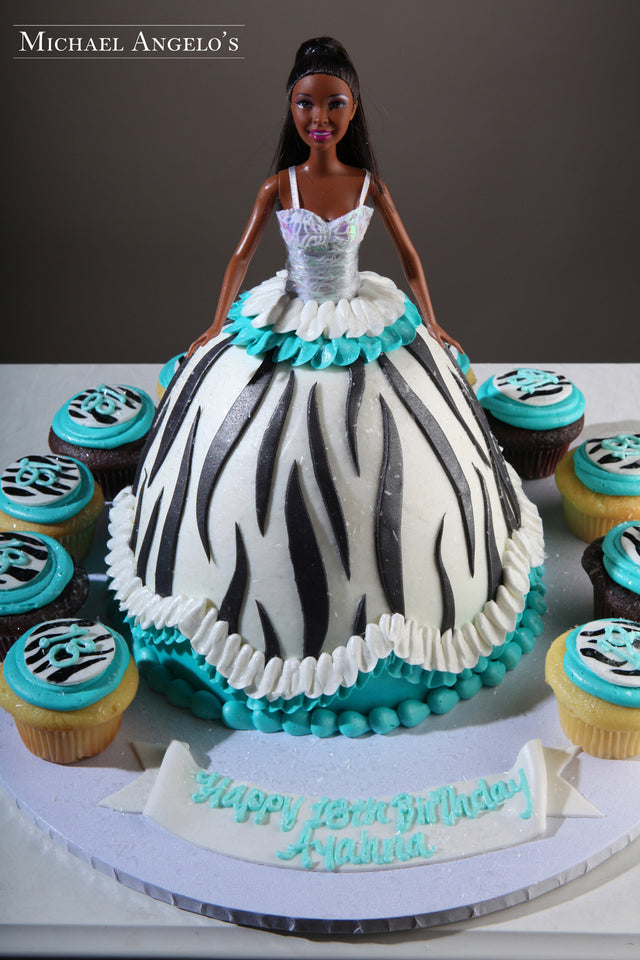 Zebra Striped Doll #116Characters
 Description 
This full size doll has a dress that is made out of cake and accented with zebra print that is layed on with fondant. Cupcakes were added for additional servings and are perfect to serve to young children.
Sizes and Pricing
20 Guests
Zebra Print $15
12 Custom Cupcakes $2 Each 
Flavors
Cake flavors are yellow, white, chocolate, marble, and red velvet.