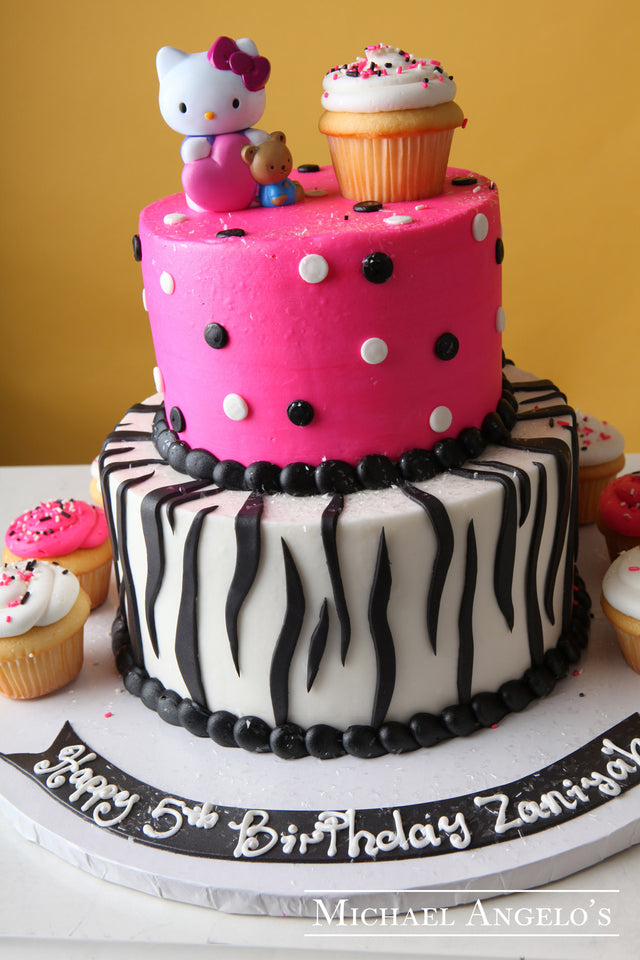 Zebra Hello Kitty #39Characters
 Description 
This cake is decorated in pink and black. The bottom tier is zebra print with black stripes laid on top. The topper is a plastic Hello Kitty toy next to a cupcake. A couple of cupcakes are added for additional servings.
kSizes and Pricing
25-35 Guests (9x6 Round Pictured)
Laid on Zebra Print $15
Hello Kitty Toy $12
12 Plain Cupcakes $1.35 Each ($16.20)
Flavors
Cake flavors are yellow, white, chocolate, marble, and red velvet.  Our most popular specialty fillings are strawberry cassata, chocolate mousse, raspberry mousse and lemon mousse.  Cream cheese is also a great filling for our red velvet cake.