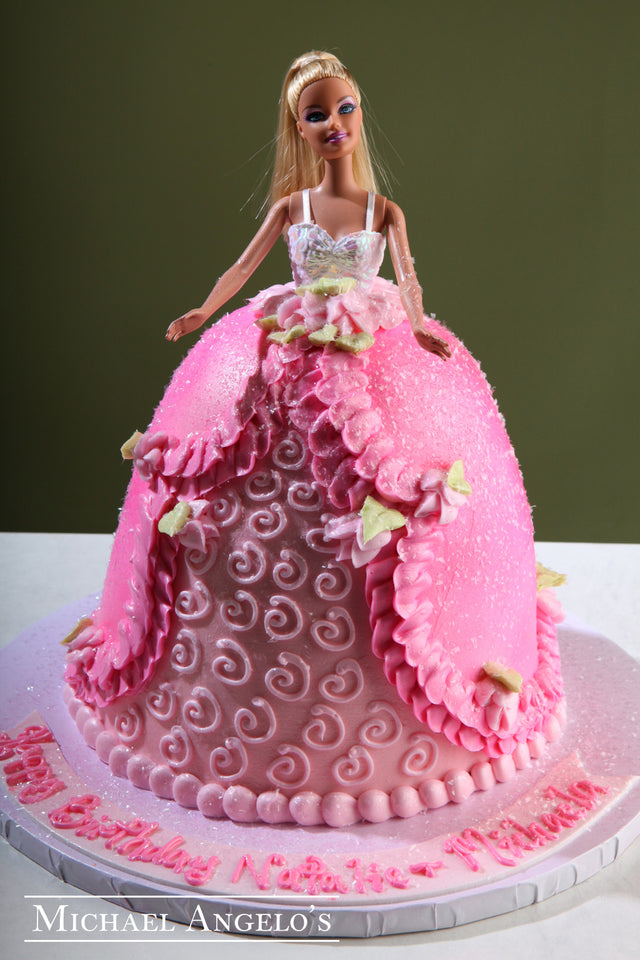 Pretty in Pink Doll #33Characters
Description 
This classic doll is decked out in all pink. The bottom of her dress is made from cake and decorated to look like a beautiful pink gown with ruffles and flowers. Cake shimmer was added for a little extra glow. Kids love to play with doll after the cake celebration!
Sizes and pricing
Total price shown does not include special fillings. Doll cakes cannot be made with special fillings. If you prefer a special filling you can add a double layer  sheet cake underneath this cake for an additional cost. 
20 Guests
Flavors
Cake flavors are yellow, white, chocolate, marble, and red velvet.