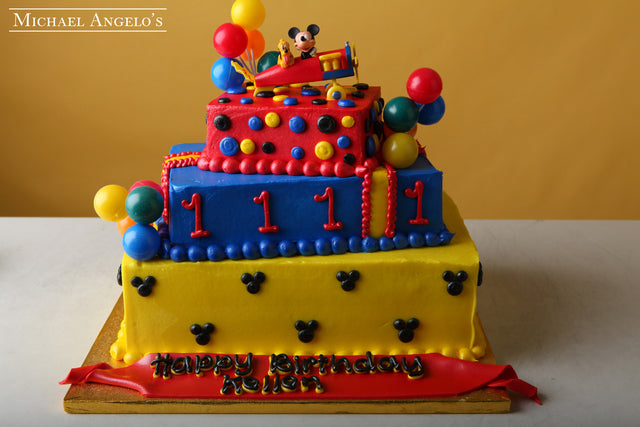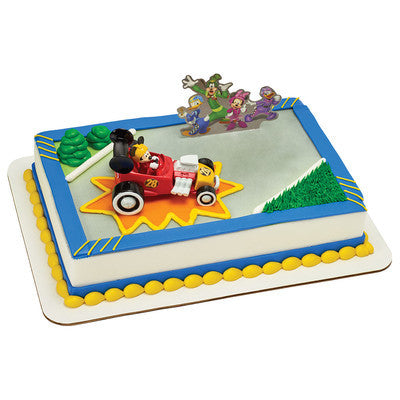 Mickey Mouse Presents #76Characters
Description 
This design is made from sheetcakes that are stacked on top of eachother and look similar to presents. This is a great way to add height to a cake, but do not need to serve a lot of people. 
(IMPORTANT: Mickey plane shown on cake is discontinued and replaced with a new, bigger car).
Decopac Kit:  Item #20683
Sizes and pricing
 45-55 Guests   1/4 Sheet Double Bottom Layer
Mickey Toy Kit subject to change $12
Flavors
Cake flavors are yellow, white, chocolate, marble, and red velvet.  Our most popular specialty fillings are strawberry cassata, chocolate mousse, raspberry mousse and lemon mousse.  Cream cheese is also a great filling for our red velvet cake.