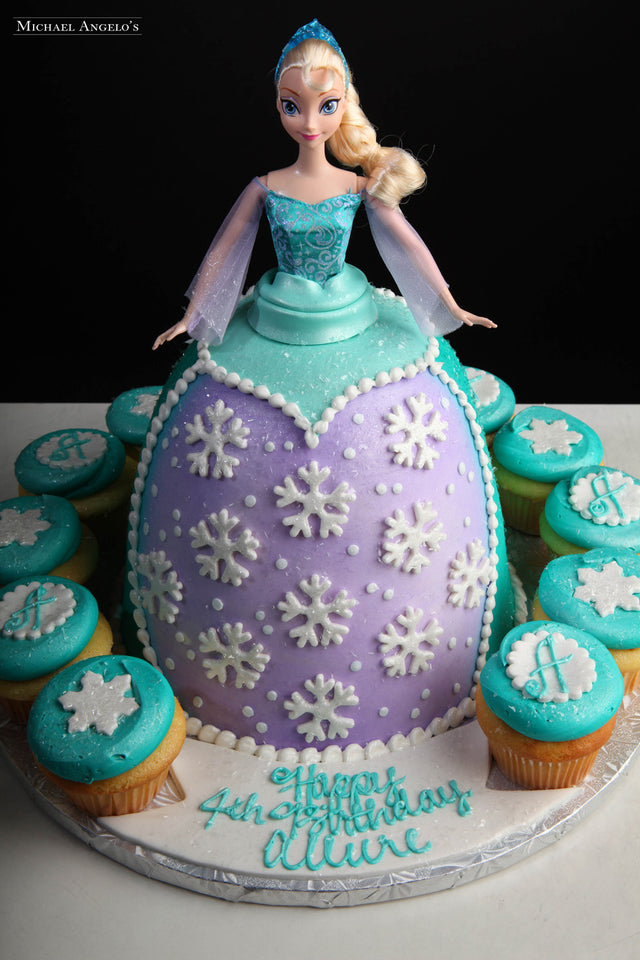 Frozen Snowflake Doll #223Characters
Description 
This Elsa doll is decorated in lavender and blue buttercream and then decorated with white fondant snowflake cut-outs. The cupcakes are a great way to add additional servings.
The Elsa doll was brought in.
Sizes and pricing
Serves  20-25 Guests   One Size Only    $65
Extras:
12 Cupcakes  $2.35 Each ($28.20)
Doll was brought in. 
Flavors
Cake flavors are yellow, white, chocolate, marble, and red velvet.