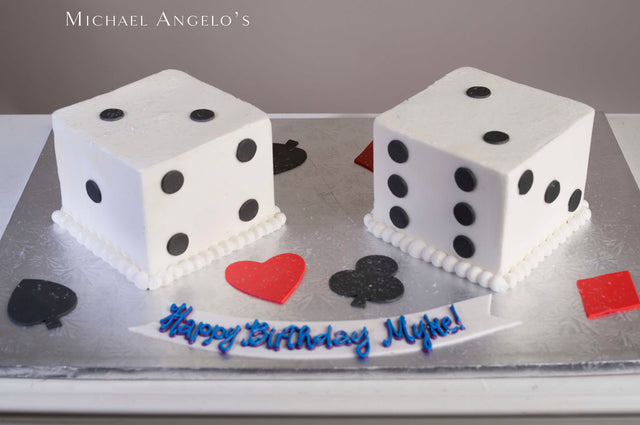 Double Your Luck #398Hobbies
Description 
This design consists of two 8" square cakes that are decorated to look like dice. The hearts, spades and diamonds are made of fondant. 
Sizes and pricing
30-40 Guests  Two 8" Squares (shown in photo)
Extras: 
Dice & Suit Cutouts $10
Flavors
Cake flavors are yellow, white, chocolate, marble, and red velvet.  Our most popular specialty fillings are strawberry cassata, chocolate mousse, raspberry mousse and lemon mousse.  Cream cheese is also a great filling for our red velvet cake.