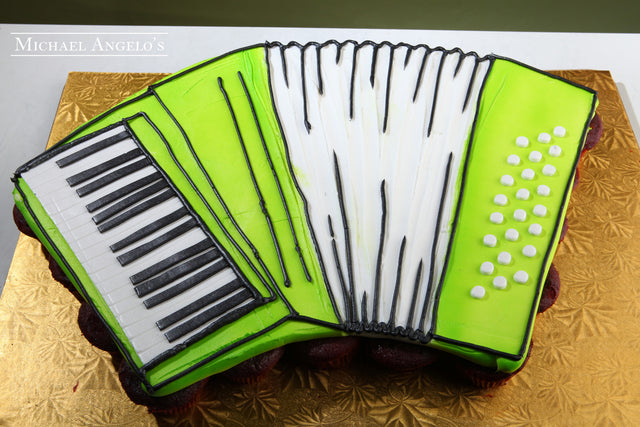 Accordion Shaped Cupcakes #60Hobbies
Description 
This Accordion cake is made up of cupcakes that are all iced together. The icing is a combination of green and white buttercream and fondant for the piano keys. This cake is easy to serve because the cupcakes can be easily pulled apart.
Sizes and pricing
Filling can be added to each cupcake for an additional $10.50.  
30 Guests
Accordion Design $30
Flavors
Cake flavors are yellow, white, chocolate, marble, and red velvet.  Our most popular specialty fillings are strawberry cassata, chocolate mousse, raspberry mousse and lemon mousse.  Cream cheese is also a great filling for our red velvet cake.