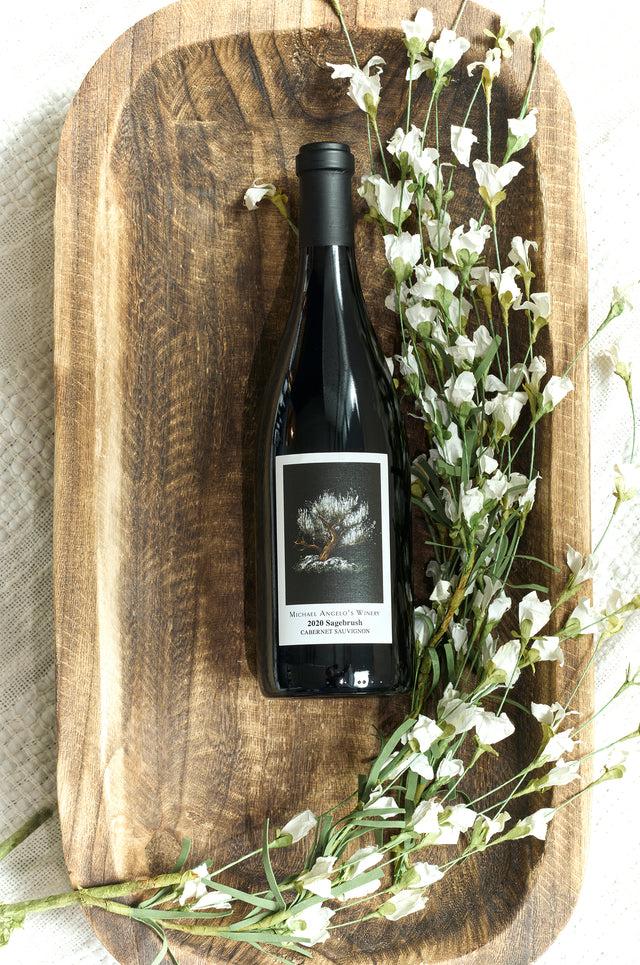 2020 Sagebrush Cabernet Sauvignon
Shipping Now Available!
Spend $50 on wine and your shipping is free!
Only available to ship in the state of Ohio.
Must be 21 years of age or older. It is required by law that all wine deliveries require a signature by a person at least 21 years of age. Wine can be delivered to a workplace to guarantee a signature.
This 2019 Sagebrush Cabernet Sauvignon displays aromas of bright cherry, blackberry, fig, allspice, and violets, with complex secondary notes of licorice, chocolate, clove, and tobacco.
Produced and bottled by Michael Angelo's Winery.